There are many ways to reward your customers. One of the most common methods is to offer coupons. However, the problem with coupons is the customers need to remember the code. There is a better way to reward your customers. That is to use WooCommerce store credit. This post will show you how you can create store credit in WooCommerce for one or many customers so they can use the discounts on your store without remembering the coupon code.
Get WooCommerce Smart Coupons Plugin
WooCommerce by default doesn't support store credits. To use this feature, you need to install an external plugin called WooCommerce Smart Coupons.
Send WooCommerce store credits to customers by email
Now you have WooCommerce smart coupons installed and activated. Let's go to WooCommerce->Coupons:

If you visited WooCommerce's default coupons screen before, you'll notice there are many differences. However, our focus in this post is WooCommerce store credit. Let's click on "Send store credit" tab.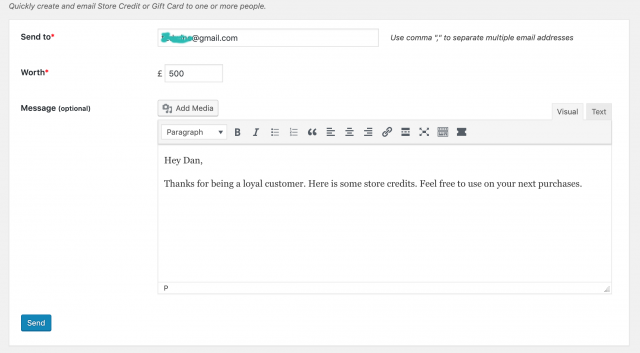 As you can see that, the interface is quite simple. You need to first, specify the list of emails of the recipients. If you have more than one email, then separate them with commas. Next, you enter an amount that you want to give to the customers as credit. Then, finally, you can enter some messages to the customers.
After that, you hit send. This is what the customers receive: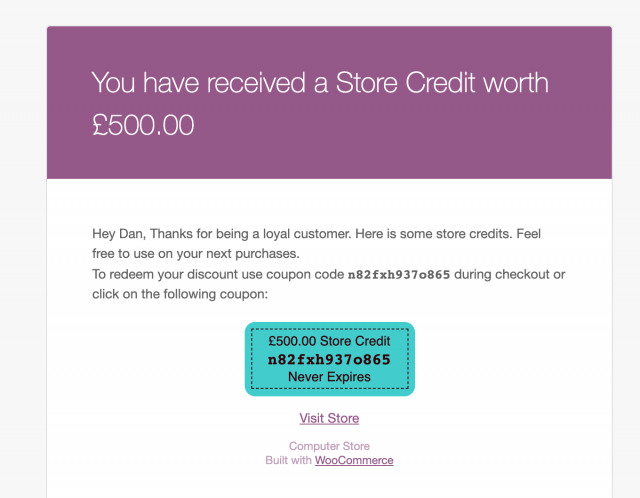 Your customers don't get the emails? Then maybe your site has problem sending emails. Check this WooCommerce Email not sending fix now
Now, you can see that the email owner has got a coupon code. If the emails you entered are from store's customers (they already registered on your store), then that person can login and use the WooCommerce store credit without remembering the coupon code. Otherwise, she will need to copy that coupon. Sounds confusing? Let me demonstrate.
Apply WooCommerce store credits on checkout
The email I sent to above is from a registered customer. Now, if he login in to the store and add items to cart, nothing happens. However, on the cart page, the customer will see this: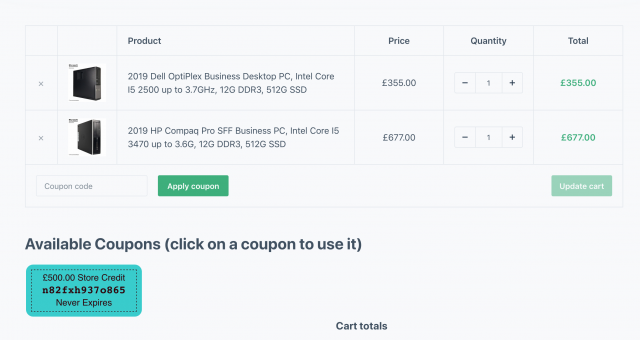 If I click on the coupon, the discount will be applied instantly: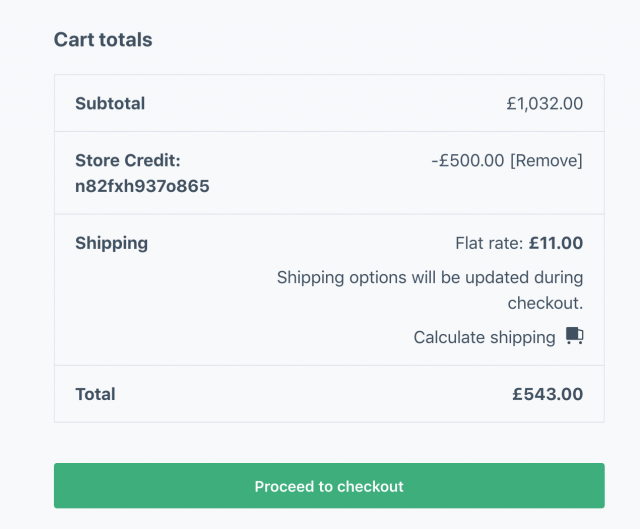 Now, if the customer decides not to use the credit but give it to someone else, she can just send the coupon code to that lucky person. In this case, that lucky person needs to enter the coupon code on cart page to get the discount:

After clicking on Apply coupon, you'll see the discount applied: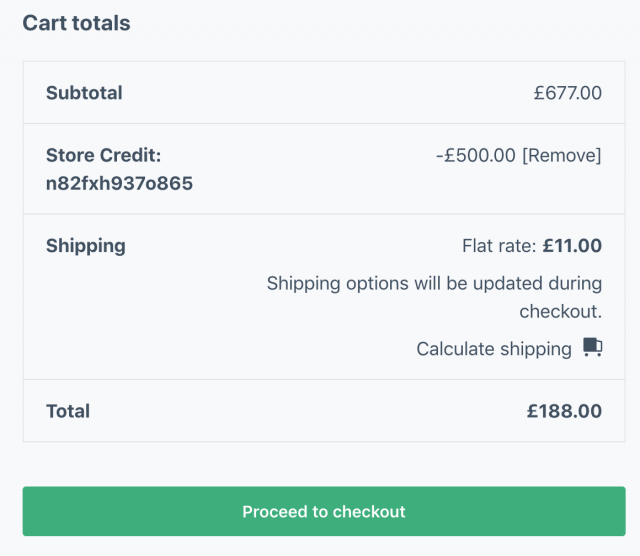 Now, it works just like a coupon.
Conclusion
As you can see, store credit is basically a coupon. However, it offers more flexibility to you as store owner. You can create and send credits to many users at once. If the customers are registered, they don't need to enter the coupon code and just like coupon codes, they can give it to other people to shop on your store. Make sure you get WooCommerce smart coupons plugin here first.