Not everyone needs to build a custom thank you page for their products. If you have happy with the default WooCommerce thank you page, that's totally fine.
This is a default WooCommerce thank you page: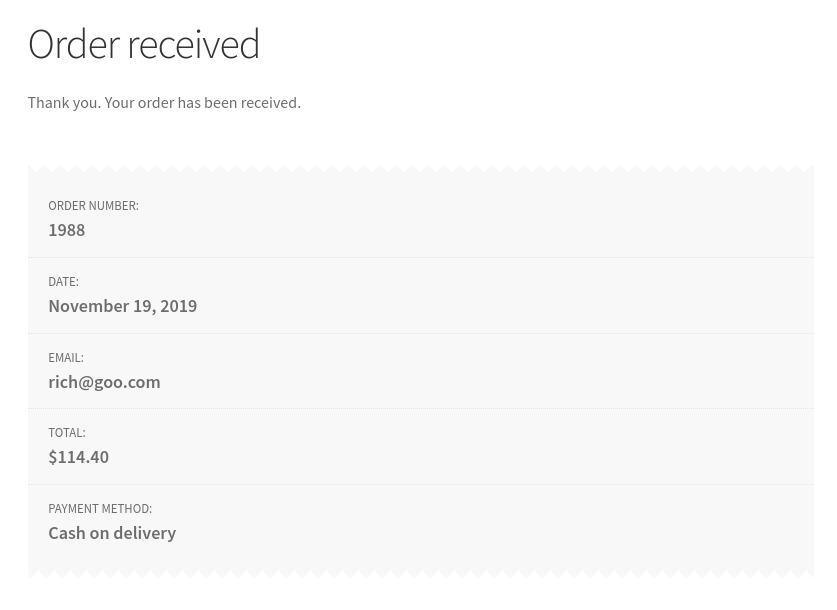 It contains all the necessary information. For most stores, that's all it takes.
However, if you are serious about your growing your store, you can notice that the default thank you page from WooCommerce lacks a few things. However, the most important thing it lacks is:
Personalization
Customers are very picky nowadays and stores need to do everything to win their hearts, even with tiny improvements.
What do your customers think, after spending money on your store, and seeing a generic thank you page like that?
At least you should put their name on the thank you line.
For example: Thank you Jessie!
That line only makes a whole different experience.
Don't let your customers think a no-emotion bot serves them.
Let them know behind the site is a human being that cares about their shopping experience and is eager to get personal with them.
Make sense?
If it does, read on since I have a solution for you.
Introducing BC Thank You Page Builder For WooCommerce
The default WooCommerce thank you page lacks personalization. My plugin offers solutions for that.
It lets you add a deep level of personalization to your thank you page.
You can include the customer's details, her order's details, and many other things.
And you do it with any page builder you prefer.
Yes, you heard that right. You can quickly build a thank you page with any page builder: Elementor/Beaver/…
Take a look at the thank you page, which was built with Gutenberg: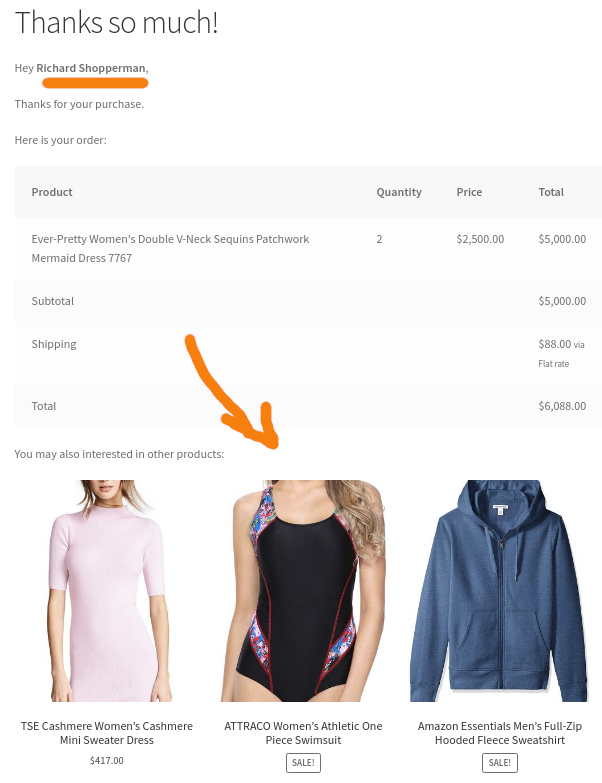 You see, the thank you page now has the customer's name.
It includes the order details.
And if you want, you can add related products there so your customers might buy them too.
Is that great?
Got a few minutes? Watch the following video to see how it works.
I've laid all my cards on the table for you. I've shown you what the plugin has to offer.
If it does what you want, great! You can get it now to start building your awesome thank you page. Your customers will stay with you and buy more of your products thanks to the deep personalization level you offer (that no other stores do).
Thanks for your time. You can click here to get the plugin now:
Get single site license
Get 5 sites license