One of the most serious SEO problem is duplicate content. That is having the same content on different URLs. Google doesn't like this for one obvious reason: no one like reading the same content over and over again.
What is a tag/category page?
In case you don't know tag and category pages are, they are the pages that list all posts in the same category or share the same tag.
Here is one example of tag page: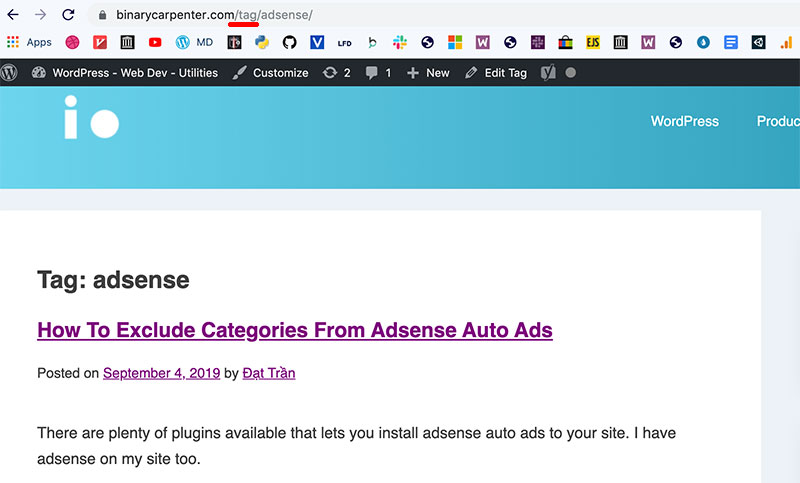 If you format your URL based on name, you should see /tag/ in the URL. The same thing can be seen with category.
Letting Google index your category and tag pages is way more serious than duplicate content. In my own observation on my site, category and tag pages usually rank higher than the posts. That means you spend hours optimize your posts to meet all SEO requirements and they will end up no where (because your tag/category pages rank higher).
That's why you need to mark tag and category pages as noindex to avoid this problem.
How to mark tag and category pages as noindex?
To stop Google from indexing your tag/category pages, you need to let it know by adding a noindex meta tag to such pages. If you don't know much about coding, no worries. There is no coding required.
To accomplish this, I assume that you have Yoast SEO plugin installed. Let's begin.
First, go to SEO->Search Appearance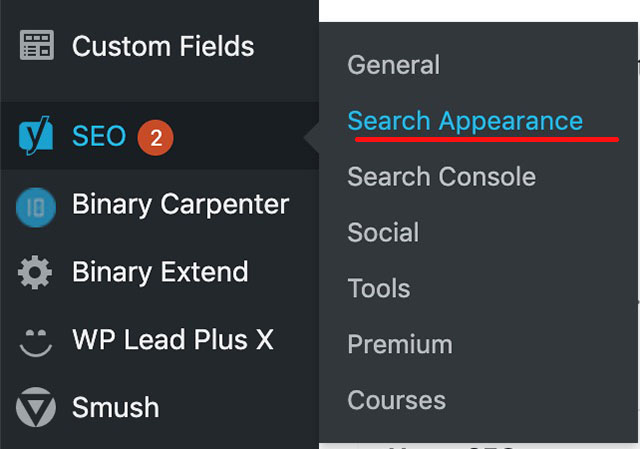 Let's click on Taxonomies:

Now, under that tab, you'll see these sections: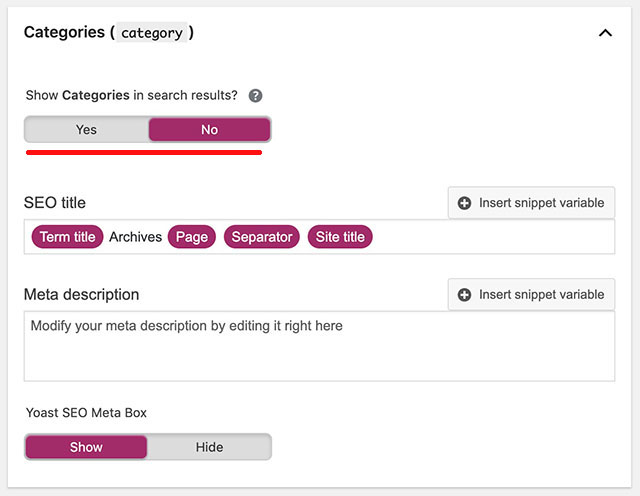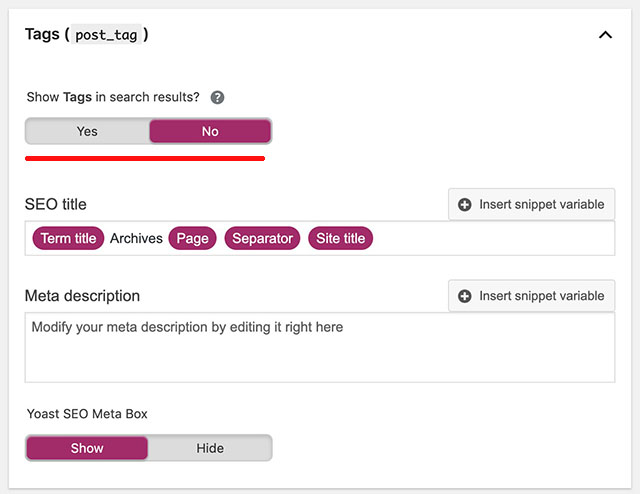 If you don't see the content of such sections, click on the title to show.
Let's look at the settings that I underlined with red. If you select Yes, the tag/category pages are indexed by Google. If you select No, a noindex meta tag is added to all tag/category pages. As a result, Google will not index those pages.
If your tag/category pages are already in Google's index, don't worry. Google bot will remove them the next time it crawls your site.
If you take a look at the page source now, there is a noindex meta tag there:

Conclusion
This subtle change can have a huge impact on your goals (sales, ads click…) since your reader will see the more targeted pages instead of category/tag pages. Also, it may also help you improve your search result click through rate because the title of a single post is always more optimized than that of category/tag pages.