One of the most hard to understand limitation of WooCommerce is the number of a images you can have for product variations. One variation can have only one image: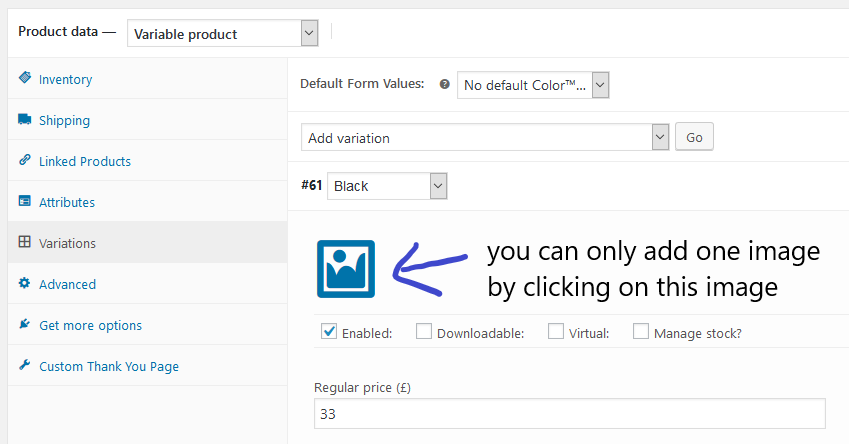 What if you want to add more images to the variation? Well, bad news is you cannot do that with WooCoomerce's default functionalities. However, the good news is there is a plugin that let you add up to 2 images for products' variations (if you are using the free version). If you have the pro version of this plugin, you can add as many images as you want.
Add Unlimited product images to WooCommerce variations using plugin
The plugin we are going to use to day is Additional Variation Images Gallery for WooCommerce. You can download it for free here on WordPress.org
After installing and activating the plugin. You'll see the effects right away. Let's go to one of my variable product and open the variations tab. Click on one variation and you'll see that there is a new button under the default image place holder: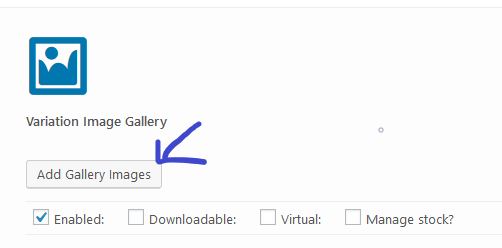 Now, let me add some images to this product. You need to add the images one by one though. I think it would be more convenient to have the ability to add more than one image at a time.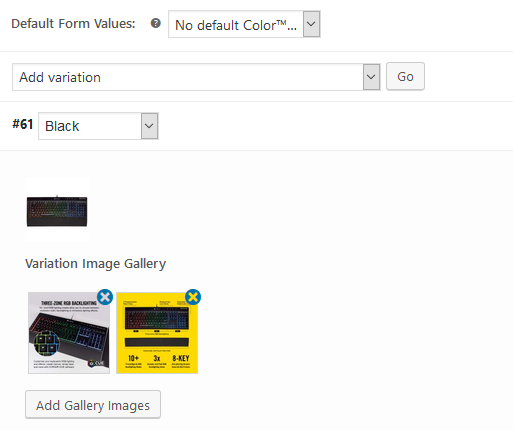 As you can see, my product has a "Black" variation and I was able to add 3 images to this one (one supported by WooCommerce and two others I added through the Add Gallery Images button).
Now, let's view our product: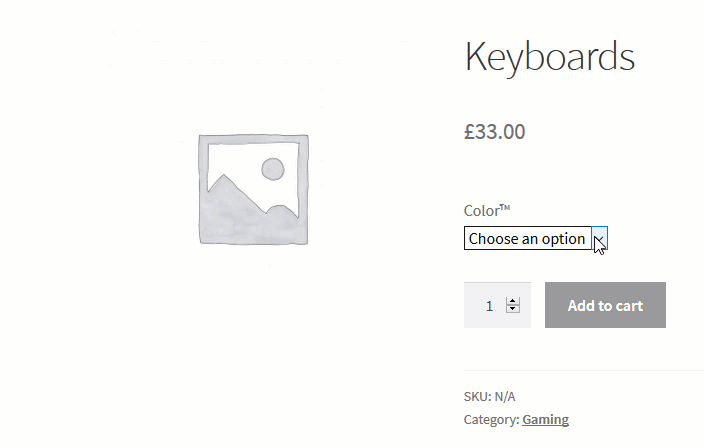 As you can see, as soon as changed the color option to Black, I can see the list of images available to that variation. You can add more images to all of your variations.
Some additional settings
I'm not sure about you but I'm pretty happy with the result up to now. However, the plugin offers more options for you to customize in case you have some specific needs. Let's go to WooCommerce->Settings and you'll see there is a new tab called WooCommerce Variation Gallery: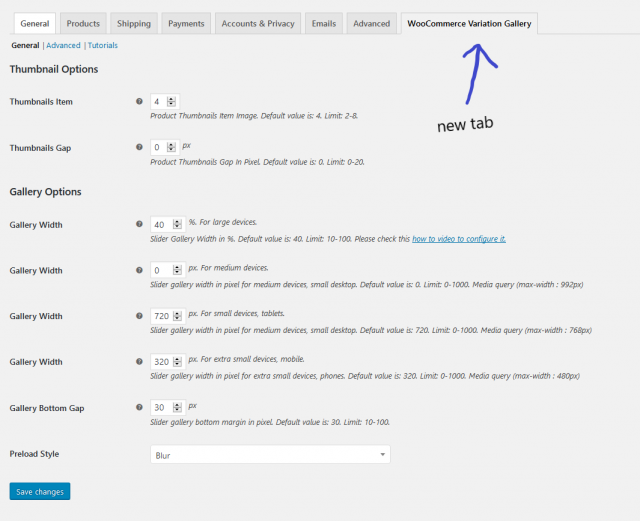 All the options are quite self explanatory. If the image slider on the product page is working good for you, then you should not change anything here.
Conclusion
This is a very nice plugin to have when you have variable product. The limit one image per variation of WooCommerce is quite limited and in most cases, isn't enough for store owners. This plugin (free version) allows us to add two more images to the product's variation. This should be enough for most store. If you need more images, consider upgrading to support the developer.